Christmas Appeal 2019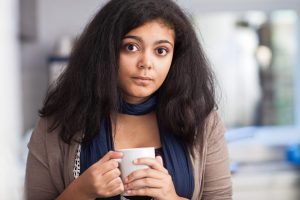 For people with mental health problems, Christmas can be an incredibly hard time of year. For some, we may be the only people they can turn to. With your help, we can be there for more people. Please donate whatever you can to our 2019 Christmas Appeal. Your contribution will make an impact, whether you donate £5 or £50.
A donation of £5 could pay for a wellbeing induction and welcome session for someone who is new to our services. Once someone has come to a welcome session, they can take part in activities and groups which can really help their recovery. Our activities include cooking, writing and sport.
A donation of £22 could provide an hour in Sanctuary for someone experiencing a mental health crisis. Sanctuary offers an alternative to hospital and is open 365 days a year – the support never stops, even during the Christmas season.
At Mind in Bradford, we build community and individual resilience for better mental well-being. We provide early intervention advice and support. We support people in crisis. We empower and help people to recover and sustain improved well-being.
Thank you for your support.
Posted on: 23rd December 2019