Helen Davey
Chief Executive Officer
Helen has more than 30 years' experience working in the charitable and local authority sector. As well as overseeing Mind in Bradford's strategy and operations, she represents the charity at district-wide boards and forums and is currently co-chair of the Mental Health Providers Forum and the Health & Wellbeing Forum, and a member of the Mental Wellbeing Programme Board. She is driven by improving health and wellbeing for all and her passions include being outdoors, enjoying great food and being an auntie to 12 nieces and nephews.
---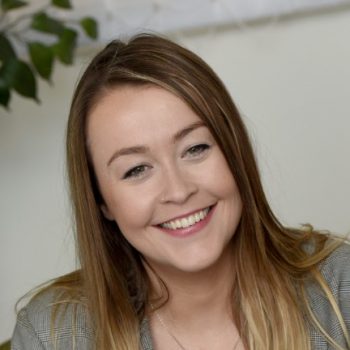 Christina Collins
Service Director
Christina is responsible for monitoring and developing our services to meet the mental health and wellbeing needs of people across the district. Before joining Mind in Bradford, she worked for Rethink Mental Illness and has 10 years' project management experience working with vulnerable and at-risk children, young people and adults experiencing mental health difficulties. Her roles have been in a range of settings such as Children's Social Care, Youth Offending Team, Prisons and Schools. Christina holds a degree in Criminology and Sociology and NVQ in Information Advice and Guidance. Christina is currently on maternity leave.
---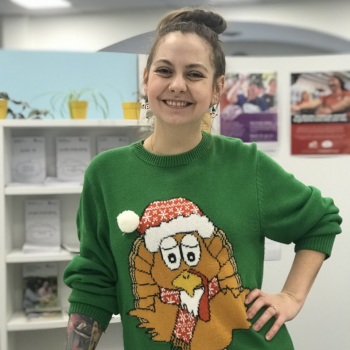 Helen Ioannou
Service Director
Helen is a qualified Social Worker with over 10 years' experience working with adults, children and young people in Bradford District and Craven, through the local authority and voluntary sector. In her role as a Service Director she enjoys being Safeguarding Lead and supporting our Service Managers to ensure performance and quality are of the highest standard and our services effectively meet the needs of the people we support.
---
Charlotte Talbot
Service Manager
Charlotte is one of our service managers and leads our children and young people's work. She is passionate about delivering a quality, evidence based programme that delivers real impact. She formerly worked as the physical health programme manager, as well as a wellbeing practitioner for Mind in Bradford, delivering our 12-week WRAP courses and many of our wellbeing groups.
---
April-Joy Serrant
Sanctuary Manager
April has previously worked in the prison service with young offending women and has also run the Children In Need project across Bradford. She now manages The Sanctuary and believes that people are at the centre of all we do, and that when we value them, work to understand them and equip them with the necessary tools for wellbeing and recovery, we can see measurable positive change. She also runs a training and development business alongside her work with Mind in Bradford. Her hobbies are spending time with her three sons and her husband, or standing at the side of a football pitch cheering them all on!
---
The Sanctuary
This welcoming team of understanding staff receive ongoing training in mental health and safeguarding so they can support people experiencing a crisis. Many have lived with mental health problems themselves so can understand how you may be feeling.
---
Philip Woodward
Guide-Line and Wellbeing Manager
Phil's background has been primarily in the Substance Misuse sector and he has worked in the community, delivering 1:1 interventions in primary care settings and also managed a recovery centre. He also worked in HMP Leeds as a Throughcare and Aftercare Worker, supporting people for release from custody. He has experience in delivering training and really enjoys this part of his work. Phil has a degree in Counselling and Psychology and strongly believes that we should try to understand people's life story before judging them, saying: "A little bit of humanity goes a long way".
---
Guide-Line
We have a team of empathetic staff and volunteers who man this telephone support service who have been trained to listen, understand and advise on mental health matters. All of them live in the district and can pass on information about other local services which could help you.
---
Alan Wilson
Wellbeing Practitioner
Alan has many qualifications around mental health and understanding human behaviour. He is hugely passionate and believes education in mental health theory is key to recovery. Alan runs a host of groups and activities ranging from exercise to psychoeducation.
---
Tracey Halliday
Wellbeing Practitioner
Tracey first came to Mind in Bradford on placement as a student social worker. Her current role is Wellbeing Practitioner and she also facilitates the Maastricht interview for people who are experiencing hearing voices. Tracey's particular interests are around how adverse life experiences affect mental health and looking at the individual human experience to facilitate change and recovery. Tracey's spare time is taken up by her five children, partner and dogs. She also enjoys swimming, cooking, eating and socialising.
---
Nyree Jordan
Wellbeing Practitioner
Nyree joined us in March 2019 in a role which she hopes will empower her to instill hope and positivity while promoting wellness in those who live with a mental illness. She grew up abroad before returning to England in 2012 to study occupational therapy at Bradford University. She has always worked in care, mainly with adults with learning disabilities. As she has struggled with her own mental health, she has gained a passion for helping others as she has been helped by services within Bradford and Keighley district.
---
Emma Murray
Wellbeing Practitioner
Emma joined our wellbeing team after working as a youth worker and family support worker in the community and now runs our welcome and wellbeing groups such as WomensZone. She is interested in developing programmes to help people who have experienced trauma and is passionate about helping people reach their own potential. She loves being with her family and in her spare time enjoys baking and going to the gym.
---
James Crump
Wellbeing Practitioner
James is a former service user and has long-term experience of mental health issues. He has a background in philosophy and previous roles include office and charity work. James facilitates our Hearing Voices wellbeing group and is a Maastricht worker. He is passionate about psychoeducation and helping people find solutions to their problems, using methods such as voice dialoguing. His hobbies include reading, sitting in coffee shops, walking and looking after a formerly stray cat.
---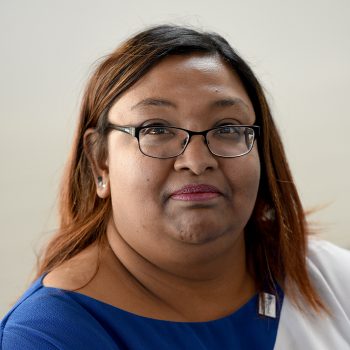 Asiya Ali
Office Manager
Asiya is responsible for the smooth running of our city centre HQ and is often the first point of contact for enquiries. As well as administrative duties, she assists with HR and health & safety. She is also a qualified counsellor and works as one of our Recovery Workers.
---
Email: [email protected]
Telephone: 01274 730815
Laura Whitford
Administrator
Laura joins Mind in Bradford with previous administration, fundraising and communications experience in the private and third sector. She has over eight years' experience in the voluntary sector, in paid and volunteering roles including at Leeds Rhinos Foundation, community organisations, and is currently a school governor. She enjoys spending time with her partner, stepson and their two cats. Her spare time is spent visiting friends, family and her three god-children, visiting new places and currently wedding planning.
---
Fadwa Omar
Administrator
Fadwa holds a Management and Leadership degree and MED in Linguistics from the University of Bradford and has experience in training, management, team building and professional development. Fadwa is passionate about helping people to thrive and be healthy, and has seven years' experience of supporting people in communities. Outside of work, Fadwa loves cooking, walking and swimming.
---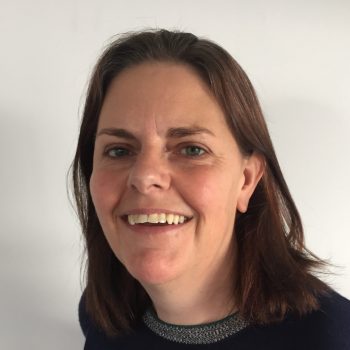 Sara Hardman
Finance Manager
Sara is a chartered accountant and tax adviser who has previously worked for KPMG and PwC. As Finance Manager she is responsible for all aspects of finance at Mind in Bradford, including receipts of funding and donations, and payments of invoices.
---
Lisa Jakimciw
Interim Business Development Director
Lisa joins Mind in Bradford with over 15 years' experience of working with third sector organisations to lead business development functions and ensure financial stability and growth. She has previously worked across the Mind network and with charities such as Diabetes UK to develop new income streams and drive forward fundraising activity. Lisa is passionate about working with flagship organisations to facilitate the delivery of work that improves people's circumstances and really benefits communities.
---
Lydia Gray
Fundraising and Development Officer
Lydia has a background in charity income generation, specifically in events management and is passionate about developing connections between members of the public and incredible organisations like Mind in Bradford. She loves a strong cup of Yorkshire Tea and a piece of cake!
---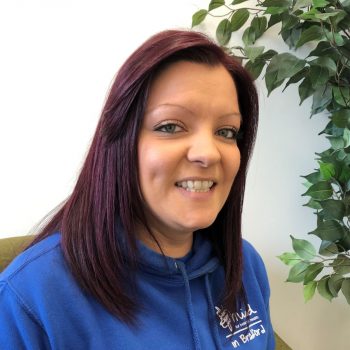 Donna Hudson
Volunteer Coordinator
Donna joined the team in March 2019 following a career of seven years in fundraising and community activities at the Yorkshire Building Society. She has a qualification in running fundraising events and Level 2 Health & Safety. As Volunteer Coordinator, she is responsible for the recruitment, training and well-being of volunteers for Mind in Bradford ([email protected]) as well as for the Community Companions project ([email protected]).
---
Mobile:
07734407210
Lisa Tallant
Community Companions Project Administrator
Lisa joined us in July 2020 as the Community Companions Project Administrator. She has over sixteen years of experience within the voluntary sector, from working in both volunteer and paid roles. She loves being with her family and spending time outdoors in nature.
---
Jas Kaur
Project Administrator on the Loneliness Fund Project
Jas has previously worked in post-16 education, predominately teaching and mentoring learners with learning disabilities and emotional health difficulties. She holds a degree in Psychology. In her free time she enjoys walking, especially in green spaces. She is passionate about the benefits of movement as well as music on mental health and wellbeing. Jas has been volunteering as a Mind in Bradford Community Companion telephone befriender since April 2020 and has recently become the administrator for our Loneliness Project.
---
Lucy Clews
PR and Communications Officer
Lucy has experience of working as a communications professional across Bradford and Craven for health and social care organisations in the voluntary and community sector. In her role at Mind in Bradford, she is responsible for promoting to the public mental wellbeing, our services and ways to get involved. Lucy enjoys thinking strategically, using data to inform and monitor impact. Listening to people's needs and journeys is what drives Lucy to think about how to reach more people with the information they need. Lucy's role also involves working across Bradford and Craven's mental health system, to make the communications about services available more clear and coherent.
---
Hollie Griss
PR and Communications Assistant
Hollie joins Mind in Bradford with previous communications experience in publishing, heritage and the public sector. She has also volunteered with a healthcare charity and with arts and community organisations. She enjoys tailoring communications to different audiences and thinking of new and creative ways to reach people, and is excited to do this in her role at Mind in Bradford to make the biggest difference to as many people as possible.
---
Rosema Nawaz
Digital Doorway Project Officer
Rosema has worked on the Digital Doorway for 2 years previously to joining Mind in Bradford in August 2020. She is passionate about people being able to easily find the help and support they need for their mental health, when they need it.
---
Sophie Jackson
Project Coordinator for the Children and Young People's service
Before joining us in May 2020, Sophie worked in a range of psychology-based roles including treatment co-ordination, research and school based mental health support and gained a Master's Degree in Cognitive Development. Sophie is excited about her new challenge at Mind in Bradford and is looking forward to implementing the Children and Young People's project to improve the lives of the young people in Bradford.
---
Beth Webber
Children and Young People's Community Wellbeing Worker
Beth is passionate about helping young people thrive. Having worked in both formal and informal education settings, she has over 10 years of experience supporting children and young people through a range of therapeutic interventions. In her Wellbeing Worker role, she delivers engaging evidence-based programmes that draw on her love of the outdoors and empathic practice.
---
Gina O'Hara
Children and Young People's Community Wellbeing Worker
Gina has over 19 years of experience supporting individuals through various stages of life via 1:1 and group coaching. She has had many varied roles including being a school governor, a charity committee member and has worked in the financial sector. Gina has broadened her skills with strategies for coaching, people development, mental health improvement and knowledge of additional physical and educational needs. She is thrilled about using these skills to support young people in Bradford.
---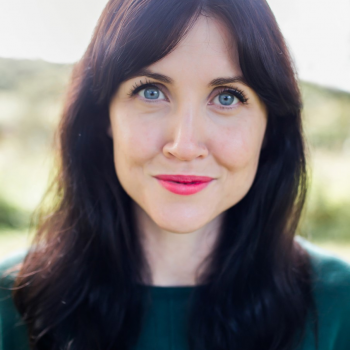 Kelly Munro-Fawcett
Children and Young People's Community Wellbeing Worker
Kelly has over 10 years of experience working in community development and as a creative workshop practitioner. Founder of Redbobble Arts, Kelly has regularly run sessions through the mediums of drama, mime, mask, movement, voice and circus skills to create spaces that are nurturing, playful and safe for improved emotional health outcomes. A specialist in working in low socio-economic areas, Kelly is passionate about equality for all and empowering children and young people.
---
Kirsty Wilson
Children and Young People's Community Wellbeing Worker
Kirsty has previously worked in a range of roles including research, campaigning, with children and young people across schools, alternative provisions and community groups. She has a degree in Psychology, a Level 3 Certificate in Counselling Skills and is currently undertaking training in Intentional Peer Support. She is also a trustee for a Children and Young People's Information, Advice and Counselling Service. Her hobbies include running, yoga, and being outdoors.
---
Peyton Melling
Children and Young People's Community Wellbeing Worker
Peyton is a qualified youth and community worker and has experience of working with children, young people and their families in a range of settings. Peyton has been studying for her master's degree in Person-Centred Counselling and Psychotherapy since 2017 and is soon to be qualified. She is passionate about improving mental health and wellbeing within communities and is excited about her new role at Mind in Bradford. She loves spending time with friends and family, being outdoors and visiting new places.
---
Mental Health Directory
Find a vast database of local organisations which offer support and advice Find out more
Guide-Line
Guide-Line is our confidential telephone and online support service for adults and children Find out more
What's On
Click through to our events calendar find out what's happening at Mind in Bradford Events Calendar
Facebook
We're approaching the end of 2020, and most of it has been spent living in and adapting to the coronavirus pandemic.

Eight months on, many of us are still experiencing a range of difficult emotions about these strange times. We want to remind you that we are still here for you and offer support every day of the week.

Find out what's on each day, from helpline opening hours to wellbeing groups, by taking a look at our calendar www.mindinbradford.org.uk/news-blog/event-directory/ ... See MoreSee Less
Twitter
So pleased to accept our @MindCharity award! Helen said: Thank you to all across the network who voted for us, it means the world. I think we're all winners & I thank you for everything that we all do. Together we can make the biggest difference possible to the people we support.
We are extremely proud to announce that we have won the @MindCharity Sustainability and Growth Award! 💙

It was amazing to be nominated for this award alongside other local Minds doing such incredible work, and to win it is a huge honour - thank you!

#TeamBradford
"We are not our trauma. We are not our brain chemistry. That's part of who we are, but we're so much more than that"

Sam J. Miller

#ThursdayThoughts #MentalHealth
We are so proud to have won the Mind Network Excellence Award 2020 for Service Design and Innovation. Here's a little glimpse of the hard work, commitment and courage that the whole team here at Mind in Bradford has shown to achieve this.

#TeamBradford
@MindCharity
Load More...
Supporters, Funders & Awards