9 – 15 MAY 2022
What is Mental Health Awareness Week and how can you get involved?
Mental Health Awareness Week is an annual event providing an opportunity for us all to focus on achieving good mental health. It's a fantastic opportunity to raise awareness of the struggles we can all have with our mental health, as well as sharing resources and learning to help our communities fight for good mental health.
Mind in Bradford is your local mental health charity supporting people in Bradford, Airedale, Wharfedale and Craven.
Whether you're a school, employer or employee we want to support you in raising awareness this Mental Health Awareness Week.
We'll be providing:
Free resources, digital & physical
Talks & workshops delivered online & offline 
Fundraising packs for our Carry the Burden 24-hour challenge 
Let us know what support you need below.
Are you a School, College or University?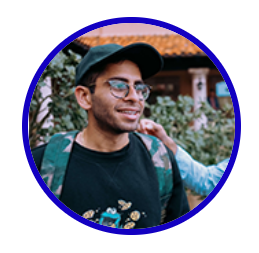 How can you get involved?
Research shows that the younger an individual is when equipped with mental health awareness, the less likely they are to struggle later in life.
We'd like to help you lead the conversation around mental health in your school, and ensure that your pupils know how to support themselves.
Request our Education support pack below, full of ideas on how to deliver Mental Health Awareness Week in your assemblies and classrooms. 
I feel better getting things out of my head
Know Your Mind Client

How can you get involved?
At least one in six workers experience common mental health problems, including anxiety and depression.
We'd like to help you lead the conversation around mental health in your organisation, and ensure that your staff know how to support themselves and their colleagues should they need to.
We have an Employer support pack we'll be sending out, get in touch if you'd like one. 
Talking about mental health changed my life
Colin, Volunteer
Can you Carry the Burden for 24-hours?
Be an ambassador for the week amongst your family, friends and colleagues by taking on our 24-hour challenge, Carry the Burden.
During May we challenge you to carry an item of your choosing for 24-hours!
The object you choose to carry will represent the invisible burden that people with mental health difficulties carry with them every single day.
I am taking part in Carry the Burden to bring awareness to the silent struggle that so many of us go through
Chloe, Fundraiser
The theme this year is loneliness, we'll be highlighting the importance of spending time with others to help with your mental wellbeing. Some of our services such as Youth in Mind, Community Companions and our Wellbeing Groups help create social opportunities for those feeling lonely or isolated.  Find out more about our local services and how you can access support here. 
Do you need urgent help?
If your mental or emotional state quickly gets worse, or you're worried about someone you know – help is available.
You're not alone; talk to someone you trust. Sharing a problem is often the first step.
Keep in touch
Sign up to receive our weekly newsletter including information on Mental Health Awareness Week.