Local walking group to take on Three Peaks for mental health
This week, a local walking group are set to take on the National Three Peaks challenge in aid of Mind in Bradford.
Dan Martin (A&P Contractors) and his friends and colleagues are gearing up to take on Ben Nevis, Scafell Pike and Snowdonia during 17-19 June 2022.
Last year, they took on the Yorkshire Three Peaks and raised an incredible total of over £3,000. They're back again this year to scale up their challenge and have so far raised over £800.
Mental health is close to the team's hearts and they all have their own personal reasons for taking part.
Dan Martin
This is the second year running we have been raising funds for the amazing charity Mind in Bradford. It truly is a lifeline to people.
"Since the start of this year, I have been battling severe depression for the third time in my life. This is the hardest bout, without doubt. Dark day after dark day really drains the body, mind and soul. 
"For me, life is about people and experiences, love and friendship. As you can see, I have this in abundance, but some people don't have that. They have nowhere to turn when the darkness comes, they have no one to fight with and for them, when it just gets too much, and honestly, this breaks my heart beyond belief. This… this is why I will continue to work with Mind in Bradford. They are the love that people need, the support, the strength, and the courage that those people so desperately need to carry on.
"So bring on the national Three Peaks, because compared to the walks we have taken together this year, these peaks don't stand a chance, and if I can stop one person going through what I have been going through, I will climb Mount Everest."
Josh Rodgers
Growing up my dad suffered with depression. This was a hard time for me as I was very young and found it hard to understand.
"After a few years suffering my dad started going to mental health groups and sharing his mental health experience with others. This really helped him and although he still has his down days, he is now able to control it and is happy.
"I am doing the Three Peaks challenge for Mind in Bradford as by fundraising, I hope to help other people suffering like my dad did."
Joe Martin
Poor mental health is something I have recently witnessed first-hand, due to a close family member suffering with personal issues. 
"Seeing and dealing with its effects is why we are back again doing what we are doing this year more motivated than ever. I am taking part in this challenge for moral support for my brother and to raise awareness and money.
"If by completing this challenge we can raise enough money to help just one person in need then it will all have been worth it!"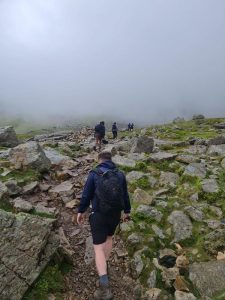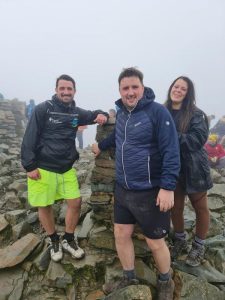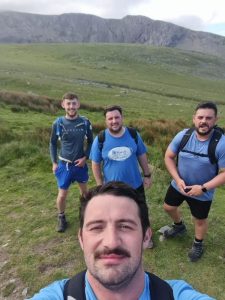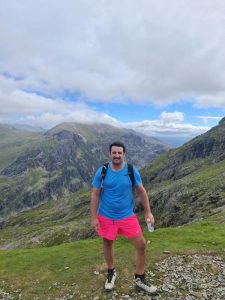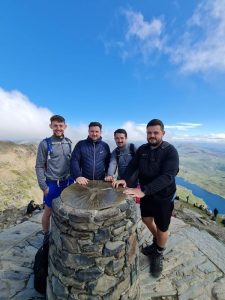 Nick Doherty
Dan starting this walking group to get people together and it gave us a chance to catch up and talk a lot more than we usually would.
"This group is open to anyone which also means meeting new people. We are hoping to raise awareness and funds for Mind in Bradford to help provide support to the people who need it most."
Nick Martin
Raising money for Mind in Bradford I feel is so so important in today's society.
"Mental health struggles are experienced by many and as we know there are hundreds of thousands that are yet to be heard. I hope our contribution will support more people and help towards recovery and a better life."
Posted on: 15th June 2022