Barton Legal's Dales 50 raises over £1,000
On Friday 20 May, cyclists from across the country came together to cycle for better mental health. 
The 'Dales 50' event was organised by local law firm Barton Legal, in collaboration with North Brewing Co and Chevin Cycles, to raise money for Mind in Bradford.
The event kicked off with breakfast at North Bar Social in Otley before the 20 cyclists took to the road, following a 50-mile route through the scenic North Yorkshire countryside. Cyclists enjoyed a coffee and cake pit-stop at North Bar Harrogate before hitting the home run back to Otley. On their return, the team celebrated with Luigi Street Food, a well-earned pint and sports massages courtesy of Pat Hill Massage. 
A huge thank you to all involved for raising an incredible £1,070! This money could fund 50 sessions of support at our crisis service Sanctuary, giving 50 people access to a safe and calm space while in mental health distress.
It was a fantastic opportunity to do two things I love – one is cycle in the most magnificent countryside in the world, Yorkshire – and two, raise some funds for a fantastic cause. What's not to like about that!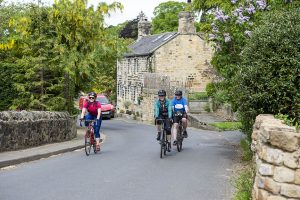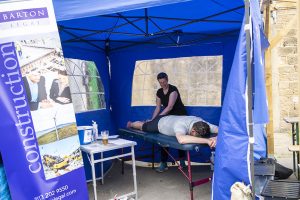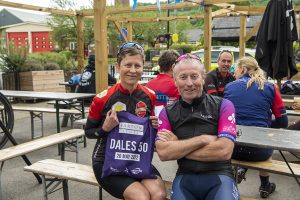 Hear from some of the participants on why they took part and how cycling helps their own mental health, as well as from the organisers Bill and Trish Barton on why they held the event.
Posted on: 8th June 2022