Raring to go for RED January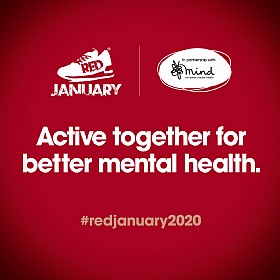 We're excited to announce we will be part of Mind's exclusive partnership with RED January for 2020!
At Mind in Bradford, we know the benefits that physical activity can have for mental wellbeing and wanted to offer you, our local community, something that would inspire you to support yourself and others. The idea behind RED January is to challenge yourself to get active every day, your way.
Whether you run, swim, cycle or choose your favourite fitness activity, set your goal and enjoy support from the RED community every step, splash and pedal of the way! We'll be sharing more details about how you can sign up for your Mind in Bradford RED January fundraising kit, so keep your eyes peeled on our website and social media pages over the next few months. 
Posted on: 21st August 2019

Test