Volunteers Week at Mind in Bradford
Hi, I'm Donna, Volunteer Coordinator at Mind in Bradford and this week is Volunteers Week, 1-7 June.
Volunteers' Week is an annual celebration of the contribution millions of people make across the UK make by volunteering in the community.
At Mind in Bradford we have over 80 volunteers who give up their time to support their local mental health charity. Without our volunteers we could not reach the number of people we do!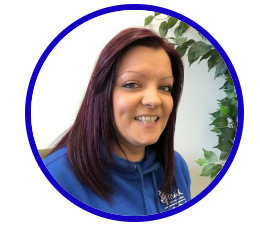 What is it like to volunteer with Mind in Bradford?
Rebecca's story
I chose to volunteer with Mind in Bradford as I have suffered with my mental health in the past and so I can understand some of the issues people face. I have some free time so I thought volunteering would be a good idea, I didn't realise just how much I would enjoy it and how fulfilling it would be for me. It's not only given me a new outlook but has also inspired me to work to making a full career change to work full time with mental health. I have met some really nice people in both the staff at Mind in Bradford, their clients and other volunteers. I really enjoy the Tea & Talk sessions I've been to, and the befriending work I've done. 
Pam's story
I had been thinking about taking up some volunteer work when I saw an ad on a neighbourhood forum looking for help to run a new tea and talk group for mind in Bradford. Having suffered from anxiety and depression in the past I thought this would be a great opportunity to share my experience and help people who are maybe struggling too or just be good company for someone to chat to for a couple of hours or just sit and listen to someone who needs an ear. I really love meeting other volunteers and people who join us for the sessions and I find it very uplifting and rewarding to be part of a great scheme and be of help to Bradford Mind. 
Volunteer with Mind in Bradford
Could you give up a couple of hours of your time every month or every week? We have lots of volunteer opportunities available that can fit in and around you. The Volunteer page shows the different roles available including descriptions of what you could be doing and an online application form if you'd like to apply. If you do need a paper copy of the application form instead then please let us know by email on [email protected].
If you'd like to chat to someone about the volunteer opportunities at Mind in Bradford then pop along to one of our pop-up stalls during Volunteers Week:
| | | |
| --- | --- | --- |
| Friday 2nd June | 10.00am – 2.00pm | Broadway Shopping Centre, Bradford |
| Saturday 3rd June | 9.30am – 12.00pm | Cake'ole, Bradford |
| Monday 5th June | 10.00am – 2.00pm | Airedale Shopping Centre, Keighley |
| Tuesday 6th June | 10.00am – 2.00pm | Morrison's Cafe, Skipton |
Urgent volunteer roles
We are in real need of Befriending Volunteers at the moment. Befriending volunteers go out into the community once a week to meet people for a walk or a coffee. The role is very flexible and can work around your commitments, so you could do this on a regular evening each week or on a weekend.
Some of the other roles we are looking for volunteers include:
Find out more about our volunteering roles 
Donna, our Volunteer Coordinator for Mind in Bradford talks about the different roles available in the video below. 
Posted on: 31st May 2023